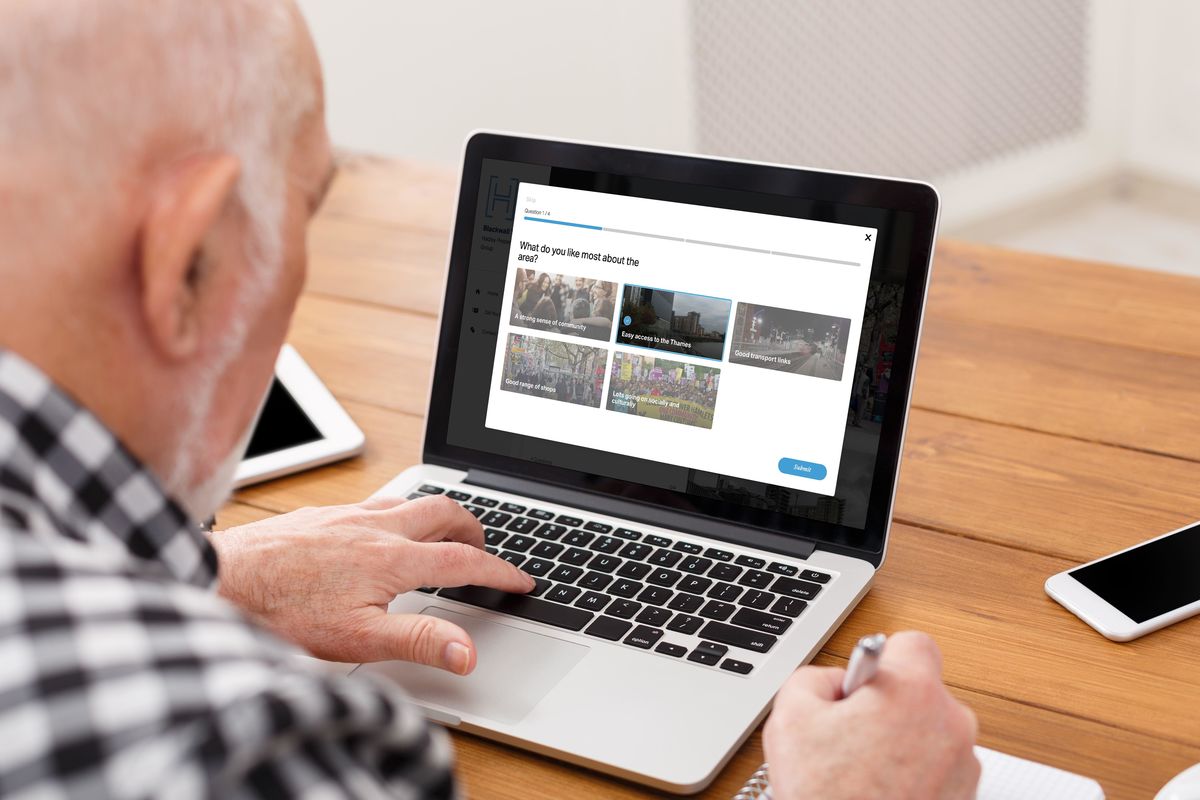 Your Feedback Matters - what your poll results have told us
We ran a number of online polls in January to establish what people want to see at Blackwall Yard, what your concerns may be and how we can help mitigate them. The results were as interesting as they were useful. Here are the results, ahead of the next phase of engagement next month...
What do you currently have to leave the area to do?
The most popular answers here were based around working, shopping and socialising.
"To meet friends, eat out and enjoy the waterfront."
"To have a drink with my friends - there's no local pubs!"

" To explore London..."

"We have to leave the area to get fresh air, and escape the noise. There are no green spaces around..."

"Meeting up with my friends and hanging out."

"To find good food and places to shop..."

To go grocery shopping, visit restaurants, find entertainment and use the gym. There are currently limited facilities here."

Is there anything else you feel the area lacks at the moment? What else would you like to see?
"Better pedestrian and cycling links from Blackwall / East India to other areas (New Providence Wharf to the west and City Island / Trinity Wharf to the east."
"The area really lacks any community - East India is a bit of a blob cut off by the A13. It would be good to have a pub / cafe which people can use on the GRD floor looking over the Thames. I'm sure locals would use this and get to know others."
"More bars and shopping areas!"
"Pollution control"
"More frequent DLR at rush hours to deal with increased population. A stop for the river boat services at Blackwall for those on the North Bank - this would be brilliant".
"Parking, green space, GP, teenager facilities, a river path!"
"Gastro pubs and coffee shops"
"More parks..."
"Green spaces"
"Acccess to the Thames Embankment from Prime Meridian Walk"
"Pedestrian access along the river from trinity buoy wharf to blue bridge!"
"There is a lack of open spaces for the community to use..."
"More green space and areas which are safe for children to play in."
"We need more doctors surgeries, a dentist, a police station, a youth clubs for kids with people working there who the young can turn if they can't talk to their parents."

"Parks and open spaces."
"More access to the Thames and to the riverside walk..."
"Some information on the history of the area would be good."

"Amenities: a restaurant, a cafe, a gym and a pool, a grocery store and maybe a mini cinema?"

We then ran a shorter version of the online polls, with a reduced number of questions. Here are the answers below...